Capital Campaign: Evolving Community
---
The Alder Springs community is asking for your support to help construct this $3,500,000 expansion.
One Time Donation Online

Give an immediate single payment gift online.
Make Donation

Recurring Donation Online

An amount given online and repeated as specified.
Make Donation

Custom Recurring Donation - Pledge Card

Set a fixed amount paid over 1-7 years as specified on our mailed in Pledge Card.
Get Pledge Card

Custom Recurring Donation - Online Pledge Card

Set a fixed amount paid over 1-7 years as specified on our online Pledge Card.
Make a Pledge
Alder Springs nonprofit mission is to provide a safe, secure, and affordable independent-living apartment community designed and focused on the unique needs of the Deaf, DeafBlind, Blind, and Hard-of-Hearing, including enriching the education experience of students at NC School for the Deaf.
Our vision is to tightly weave the Deaf and Blind and their incredible stories and abilities into the vibrant, diverse fabric of our actively evolving Morganton/Burke community.
Phase 2 Expansion Campaign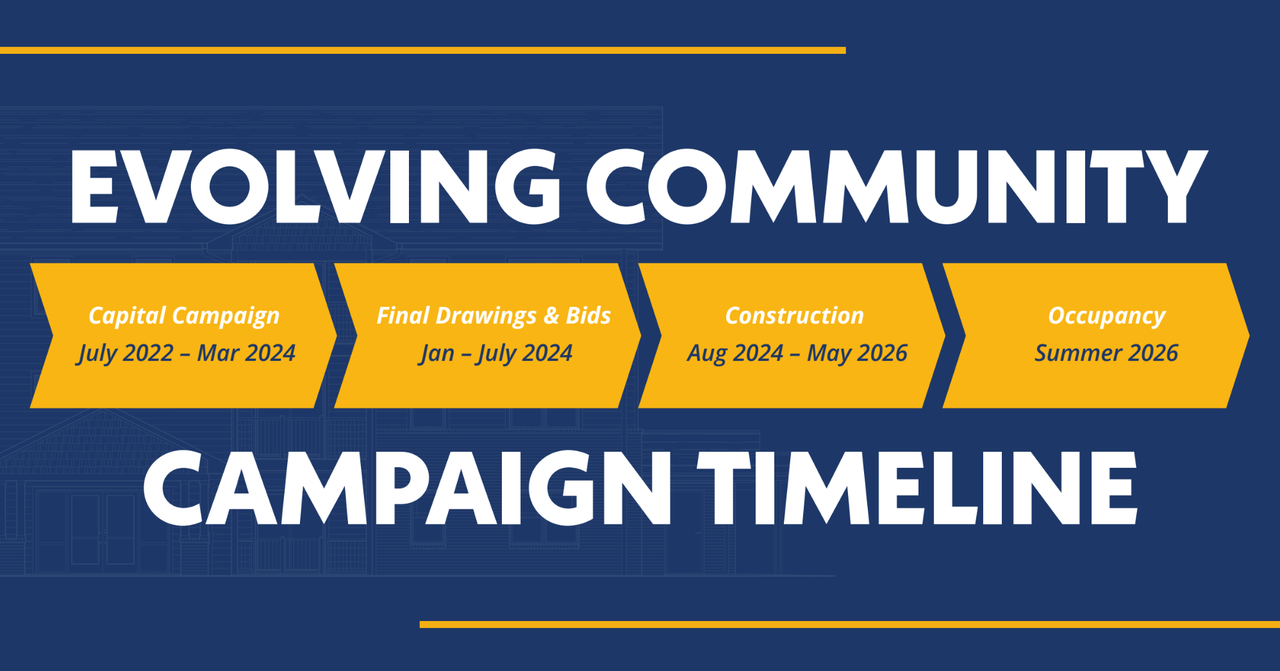 Online Donations - one-time, multi-year, custom, and more. Donate now
Stocks, Mutual Funds, and Securities
Gifts in Honor or Memory are Encouraged - you need a pledge card! Fill out the pledge card request form here
Matching Gifts are Welcomed - Ask your employer about their gift matching program.
Pledges - call us at 828-443-7723
Real Estate Gifts - must first be approved for acceptance by the board of directors. Call us at 828-443-7723
Life Insurance - a paid-up policy or a new policy. Call us at 828-443-7723
Retirement Plans - certain types can be donated. Call us at 828-443-7723
Pledge Cards
Receive a Pledge Card for custom donations, multi-year pledges, gifts in Honor or Memory, and campaign information. Or print your own here.
---
Life at Alder Springs
As one of its first Deaf residents, Alder Springs is my secure and fulfilling community. I love it here and want it to grow so others can too.

Campaign Building Expansion Focus
2nd Apartment Building
25,000 sqft, 25 apartments on 3 floors with balconies
13 1BR (701-739 sqft), 6 2BR (1029 sqft)
Introducing 6 Studio (515 sqft)
Multiple floorplans, more efficient layouts
Efficient kitchens with more storage space, more navigable by wheelchair or cart
Guest bathrooms in 1BR and 2BR
Additional service elevator
Central storage room. Available to every apartment at no charge
Activity Center
7,000 sqft hub of resident life; free standing, centrally located
Large flexible use hall (over 100 table seating) with catering kitchen
Small flexible use hall (up to 40 table seating)
Flexible use classroom(s); Small lending library
Rentable resident storage room
Campus vending room with blind-friendly machines
Property Managers Office and campus mailroom (24 hour access)
Attractive covered drive-thru entrance to welcoming lobby
Alder Springs and its residents bridge the educational community, our Deaf community, and the city and county. Every citizen will benefit as we work together to integrate our Deaf, DeafBlind and Blind neighbors and the diversity they bring to our area."
---
Your tax-deductible gift will make a huge difference in the lives of Deaf, Blind, DeafBlind and Hard-of-Hearing persons in our community.
---
Resources