Become a Resident
Alder Springs is a close community of peers where neighbors understand and support each other. Barrier-free communication and multi-leveled security systems make it an ideal place for peaceful, independent living.
Safety & Security (click for more information) See picture for location)
Alder Springs Agreements, Policies and Forms (click for more information)
Please see Policy Links above for the link to our new Fire Alarm/Drill Procedure effective July , 2021
Live in a place that is...
A safe & secure, tightly knit community of peers (testimonial)
Communication friendly and technologically advanced
An easy walk to the downtown business district
A regular stop on the local public transit system
Located in Morganton NC – welcoming the deaf and blind since 1891
Home to abundant private interpreters and support services
Located in popular and livable Western NC
Community
At Alder Springs...
Active social life – two Activity Rooms for gatherings, games, events
Inclusion in events of the broader deaf population
Involvement in improving deaf and deaf/blind education
In Morganton, NC & Beyond...
Home to many graduates of NC School for the Deaf (established 1891)
The heart of a vibrant regional deaf population
Local and regional deaf clubs and activities
Residents waiting during the fire drill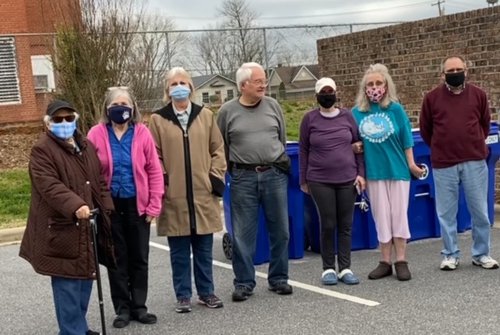 Chatting in the parking lot after the fire drill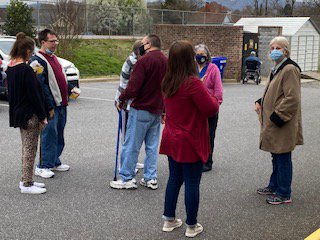 Even our pets practice fire drills

Gizmo
Lana

Gracie