Sept. 30, 2023
Morganton is deaf-friendly, but can do better, panelists say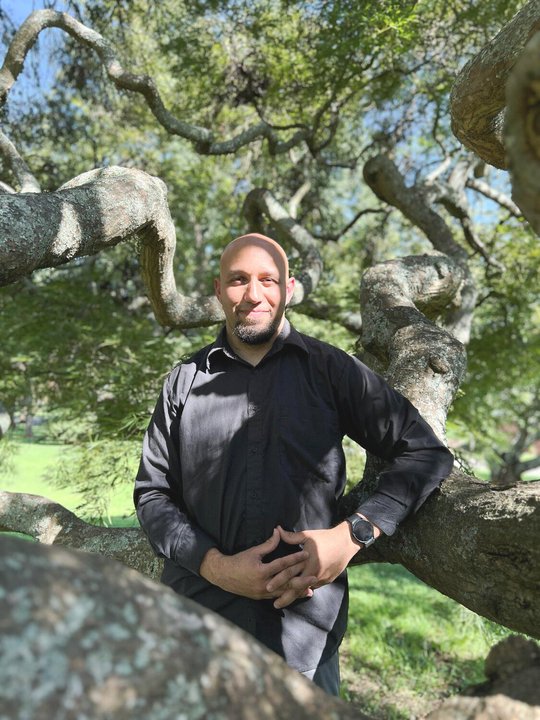 By JEFFREY HOWARD
Columnist, THE PAPER
More than 40 guests gathered in the Morganton Community House on a recent September evening to participate in the Common Ground community engagement series, organized by The Industrial Commons (TIC).
Notably, previous events in the series have centered conversations around mass incarceration (a present-day form of slavery), racial justice, and Cherokee history and culture in western North Carolina.
A 501(c)3 organization, TIC broadly aims to foster employee ownership and eradicate generational poverty. An important extension of that egalitarian-minded mission focuses on elevating the voices of marginalized groups in the Foothills.
And that certainly includes members of the d/Deaf and hard of hearing community.
For instance, only 53.3% of deaf people are employed compared to 75.5% of hearing people, according to a 2019 report published by the National Deaf Center. Additionally, 42.9% of deaf people have opted out of the labor force, while that's true of just 20.8% of their hearing counterparts.
Titled "Building Bridges: Deaf, Hard of Hearing, and Hearing Community," the dinner featured a panel of three Morgantonians who are either d/Deaf or hard of hearing. Panelists signed their thoughts while American Sign Language (ASL) interpreters interpreted for hearing members of the audience.
The panel focused on the challenges those who are d/Deaf or hard of hearing experience in Burke County and dispelled some common misconceptions about deafness, as well. 
---
The Complexities of d/Deaf Identity
Many people hold false notions about what it is like for those who are d/Deaf or hard of hearing to live in a hearing society.
"Being deaf doesn't mean that we can't hear at all," explained Martha Evans, a second-generation Deaf woman. "We do have the ability to hear, and some people have a different range, from completely deaf to being able to hear a little bit."
This often depends on the tone and timbre of the sound.
"Sometimes I can hear, but it's only certain things," said Barbara Palmento, a retired teacher at the North Carolina School for the Deaf (NCSD). "The three of us [referring to the panelists] don't hear the same things. I may hear a bird chirping along, but my father, who became deaf later due to age, may not be able to hear that bird at all."
Evans wears hearing aids but identifies as Deaf, with a capital "D."
The way in which a person labels themselves is very personal and reflects varying degrees of identification with the Deaf community. This is typically influenced by their relative age when deafness was onset, the degree to which they can hear, and whether their family members are deaf.
Capital "D" Deaf is most commonly used by people who have been deaf their entire lives or since before they learned to talk. 
While "deaf," with a lowercase "d" refers to a person with significant or total hearing loss, many do not consider deafness or hearing loss a disability. Instead, they tend to view deafness as a culture—something that is lived and actively passed from generation to generation.
In fact, many in the Deaf community employ the lowercase "d" when discussing audiological status—the ability to hear—but use the capital "D" when referring to the culture and community of Deaf people. Participation in this rich heritage entails shared stories, rituals, social norms, and experiences particular to the Deaf community that even someone developing hearing loss later in life may not fully understand.
Ultimately, language preferences vary from person to person and hold complex meanings for individuals. When in doubt, you should follow the lead of how others prefer to identify themselves, the panelists say.
"I am called Deaf because I have a Deaf family," she said. "I'm the second generation. I graduated from the Deaf School, so that's what I care about. That's my identity."
---
Challenges Interacting With Hearing People
Operating in a hearing society "takes a lot of effort" when trying to interact with others, said Evans, who is a caregiver support professional who specializes in providing services to d/Deaf and hard of hearing children.
"We have to really make an effort to ask for accessibility," she continued. "Hearing aids and cochlear implants do not always make everything easy. We still have to make an effort to look and still try to lipread, gesture, and communicate. I try to understand somebody who approaches me and I do my best to interact."
Many hearing people assume those who are d/Deaf or hard of hearing can read lips, but that's not always the case, she explained.
"There's a lot of misconceptions and misunderstandings, that if you're a deaf person, you're able to read lips and you learn that from childhood. That's not correct. I have the ability to do so only a little bit."
Socially interacting with hearing people can be challenging, but it didn't stop Jason Tuck, a hard of hearing multimedia specialist, from dating and marrying his wife.
"When I first met her, she did not know anything about deaf people until she moved to Morganton," he recalled. "When I was introduced to her, she was very fascinated by Deaf culture. She had not grown up around any deaf people and hadn't acquired any American Sign Language at the time."
As their relationship became more serious, they "had a lot of discussions about how to approach partnering and creating a more inclusive environment," he remarked. "There were some barriers, initially, but we have worked through them."
In fact, they now have a 6-year-old daughter who they're teaching both English and how to sign.
"She is very intelligent, and we have to make sure we teach her the right way to sign," he said. "She has her own little modifications of things she signs. It's been a wonderful experience."
---
Educational Opportunities Have Been a Mixed Bag
Unlike his uncle and mother who are both deaf, Tuck attended East Burke High School rather than NCSD.
He developed many friends in the public school system, but eventually wanted to enroll in NCSD, in part, because "I wanted to assume and walk in my identity as a deaf person," he said.
However, Tuck recalls there being different laws at the time that made it difficult for him to attend NCSD in Morganton. He says the local education agency wouldn't allow him to enroll in the residential school.
Alternatively, he attended Western Piedmont Community College for his GED, which is when he "really started to pick up a lot and learn about the agencies and things that are here, " he said. "I also started seeing more things about the boundaries or barriers, if you will, that deaf people face."
Since completing an associate of art degree, Tuck has worked as a certified nursing assistant at Broughton Hospital and a behavior program tech at NCSD. Currently, he's pursuing a bachelor of arts in sociology from UNC-Pembroke and working as a graphic designer for NCSD, which is "one of the things I wanted to do in the first place, in my initial education," he said.
While valuable educational experiences come in a variety of packages, there's a reason residential schools are so popular within the Deaf community.
Palmento, who went to the American School for the Deaf in Connecticut before moving to Morganton, remembers how isolated she felt as a deaf child—even within her own family.
"I have 30 cousins, and I didn't play with any of them," she said. "I would always single myself out. All of my brothers, sisters, and cousins would be out playing together. And I would always be the single one out. But at the Deaf School, I was right in there playing with everybody else."
While her mother never regretted sending her to a residential school, for many years her father harbored doubts regarding the decision.
"He didn't like sending his daughter out at three years old to a residential deaf school," she recalled. "But he turned to my mother when I graduated from Gallaudet University, and said, 'You did the right thing for Barbara.'"
---
Morganton Has a Thriving Deaf & Hard of Hearing Community
Given the North Carolina School for the Deaf has been in Morganton for almost 130 years, it should be no surprise there's a vibrant Deaf community here.
In fact, Alder Springs is an apartment complex designed specifically for people who are d/Deaf, hard of hearing, or blind. Located across the street from the COMMA Performing Arts Center, Palmento raves about the sense of community she has experienced there.
"We also have several hearing people there, and a few people there that suffer from hearing loss. And they get along just fine. It's been there for seven years now, and hopefully, next year we'll be able to set up a new apartment and community house. So pray for us."
But one still wonders: how deaf-friendly is the rest of Morganton?
"The people are wonderful," she said. "I love Morganton because, to me, and I know many deaf people will agree with this: It's a very deaf-friendly environment for children and adults. Policemen do a good job, as well. I really appreciate Morganton a lot."
---
Morganton Can Still Do Better
There is much to praise Morganton for but a great deal of work remains to be done in becoming more accessible and inclusive, Martha Evans notes.
"As a Deaf adult, I see that accessibility is an issue," she said. "We're really trying to change that. We don't want to be pushed to the side. We want to interact with hearing people and the hearing community. We need more accessibility for us to be able to interact. We want to have that relatedness, instead of being dismissed. We really want to join with you."
Much of the responsibility to remove barriers and establish a more inclusive culture falls on hearing members in the community, including elected officials, business leaders, healthcare professionals, and church congregations, the panelists insist.
"We really struggle with accessibility and hearing people," Evans continues. "A lot of the time they don't understand, and they're not aware of what deaf people have to face. Sometimes you've got to do your research. You've got to understand the Deaf community and try to be friends with a deaf person. Ask the questions that you want to know. You'll get immersed in the culture that way."
Jeffrey Howard is an Appalachian journalist and editor at Erraticus. He also writes at commonappalachian.substack.com.